Effective Date: July 14, 2020
At Apaperbasedlife.com we are committed to safeguarding your privacy.
We know that maintaining your trust requires that we protect your privacy – so we are very sensitive to the privacy concerns of those who use our websites, our pages and applications on third-party social-networking services, our emails, and our mobile applications (collectively, our "Sites").
We want you to know how we collect, use, share, disclose, and protect information about you.
This Privacy Policy explains our information practices and the choices that you, as a user of this Site, can make about the collection and use of your information.
Please note that some of our programs are subject to separate terms of use and privacy policies. In the event that another program links to a different privacy policy, the privacy policy in the link will govern that program. Please read and review each applicable privacy policy carefully.
By using this site or/and our services, you consent to the Processing of your Personal Data as described in this Privacy Policy. We may change or add to this Privacy Policy, so we encourage you to review it periodically.
Definitions
Personal Data – any information relating to an identified or identifiable natural person; for California consumers, Personal Data is "Personal Information" as defined below.
Processing – any operation or set of operations which is performed on Personal Data or on sets of Personal Data.
Data subject – a natural person whose Personal Data is being Processed.
Child – a natural person under 16 years of age.
We/us (either capitalized or not) – A Paper Based Life
Personal Information (applicable to California consumers; also referred to as "Personal Data" in this Privacy Policy) – any information that identifies, relates to, describes, is reasonably capable of being associated with, or could reasonably be linked, directly or indirectly, with a particular consumer or household. Personal Information includes but is not limited to, the following if it identifies, relates to, describes, is capable of being associated with, or could be reasonably linked, directly or indirectly, with a particular consumer or household:
Identifiers – real name, alias, postal address, unique personal identifier, online identifier, internet protocol address, email address, account name, social security number, driver's license number, passport number, or other similar identifiers.
Commercial information – including records of personal property, products or services purchased, obtained, or considered, or other purchasing or consuming histories or tendencies
Internet or other electronic network activity information – including but not limited to, browsing history, search history, and information regarding a consumer's interaction with an Internet Web site, application, or advertisement.
Audio, electronic, visual, thermal, olfactory, or similar information.
Professional or employment-related information.
Inferences drawn from any of the information identified in this definition of Personal Information, to create a profile about a consumer reflecting the consumer's preferences, characteristics, psychological trends, predispositions, behavior, attitudes, intelligence, abilities, and aptitudes.
Personal Information does not include publicly available information lawfully made available from government records or information that is de-identified or aggregated.
Data Protection Principles
We promise to follow the following data protection principles:
Processing is lawful, fair, transparent. Our Processing activities have lawful grounds. We always consider your rights before Processing Personal Data. We will provide you information regarding Processing upon request.
Processing is limited to its purpose. Our Processing activities fit the purpose for which Personal Data was gathered.
Processing is done with minimal data. We only gather and Process the minimal amount of Personal Data required for any purpose.
Processing is limited to a time period. We will not store your personal data for longer than needed.
We will do our best to ensure the accuracy of the data.
We will do our best to ensure the integrity and confidentiality of data.
Data Subject's Rights
The Data Subject has the following rights:
Right to information – meaning you have to right to know whether your Personal Data is being processed; what data is gathered, from where it is obtained, and why and by whom it is processed.
Right to access – meaning you have the right to access the data collected from/about you. This includes your right to request and obtain a copy of your Personal Data gathered.
Right to rectification – meaning you have the right to request rectification or erasure of your Personal Data that is inaccurate or incomplete.
Right to erasure – meaning in certain circumstances you can request for your Personal Data to be erased from our records.
Right to restrict processing – meaning where certain conditions apply, you have the right to restrict the Processing of your Personal Data.
Right to object to processing – meaning in certain cases you have the right to object to Processing of your Personal Data, for example in the case of direct marketing.
Right to object to automated Processing – meaning you have the right to object to automated Processing, including profiling; and not to be subject to a decision based solely on automated Processing. This right you can exercise whenever there is an outcome of the profiling that produces legal effects concerning or significantly affecting you.
Right to data portability – you have the right to obtain your Personal Data in a machine-readable format or if it is feasible, as a direct transfer from one Processor to another.
Right to lodge a complaint – in the event that we refuse your request under the Rights of Access, we will provide you with a reason as to why. If you are not satisfied with the way your request has been handled please contact us via email: support@apaperbasedlife.com.
Right for the help of supervisory authority – meaning you have the right for the help of a supervisory authority and the right for other legal remedies such as claiming damages.
Right to withdraw consent – you have the right to withdraw any given consent for Processing your Personal Data.
Information We Collect
We may collect information about you (and the computer or device you use to access our Sites) in a variety of ways:
– You may directly provide information to us
– You may choose to allow a social networking service to share information with us
– We may gather other information when you visit our Site or other services, or when you view our online ads
– We may obtain additional information about you from other sources where permitted by law
More detail on each of these is immediately below.
Information You Directly Provide
When you participate in our offers, programs, or Site features (or otherwise communicate with us), you may directly provide us with information, including (but not limited to) the following:
• Identifiers, such as name, email address, and postal address
• Username or password
• Phone number
• Age or birthdate
• Gender
• Demographic information
• Credit card or other payment information
• Marital status and number of children
• Contact information of family members or others
• Other information about you, your household, your family, or others (such as commercial information like interests or product preferences)
• Blog or website URL
• Company or Industry
• Professional Title
• Activities or content viewed on A Paper Based Life
• Other information you affirmatively allow a third-party service (such as Facebook) to provide to us
Information from Social Networking Services
If you choose to access or make use of third-party social networking services (such as Facebook or Twitter), we may receive personal information about you that you have made available to those services, including information about your contacts on those services.
For example, some social networking services allow you to push content from our Site to your contacts or to pull information about your contacts so you can connect with them on our Site.
Some social networking services also will facilitate your registration or log-in for our Site or enhance or personalize your experience on our Site. Your decision to use a social networking service will always be voluntary.
However, you should make sure you are comfortable with the information social networking services may make available to our Site by carefully reading and reviewing those services' privacy policies.
When you register to receive any products or services from A Paper Based Life or provide information to A Paper Based Life in any other manner, you agree to provide only true, accurate, current, and complete information.
Information Automatically Collected About You
A Paper Based Life may automatically receive and log certain types of information when you visit or interact with our websites, services, mobile applications, or other products, including:
Browser information
Operating system information
Mobile device information (e.g., device identifier, mobile operating system, etc.)
IP address
Internet service provider
Content viewed
Geographic location
Connection speed
Time of visit
Referring site, application, or service
Registration time
Information Collected If You Provide Your Website and Expressly Consent
Keywords your site ranks for
Click volume
Search volume
Click volume from mobile versus desktop traffic
Information From Our Partners
If you choose to use any third-party website or service that is integrated with A Paper Based Life, including a third party social networking or blogging site, such as LinkedIn, Facebook, Twitter or WordPress ("Third Party Websites") – or if you use any A Paper Based Life application provided through any Third Party Website – we may receive information, including Personally-Identifying Information, from such Third Party Websites, including, but not limited to:
Name
Nickname or username
Photo or graphic avatar
Unique Third Party website identifier (e.g., Facebook User ID)
Biographical or demographic information (e.g. professional title, gender, college attended, etc.)
Likes and interests
Contacts/friends/associations
Any information that is publicly available on Third-Party websites
For example, A Paper Based Life may offer the ability to use certain Third Party Websites to facilitate your registration on A Paper Based Life. We may also use information about your profile and connections on Third Party Websites to allow you to share or connect with your friends and contacts on A Paper Based Life or to personalize your experience. In addition, A Paper Based Life offers "plugins" and "widgets" from various Third Party Websites that allow you to share A Paper Based Life content off of our service, as discussed in "Disclosure of Information to Third Parties".
Your decision to use, or share with, a Third Party Website when accessing or using A Paper Based Life products and services is completely voluntary. A Paper Based Life is not responsible for compliance with the policies or practices of any Third Party Website. You should ensure that you are comfortable with the information such Third Party Websites may make available to A Paper Based Life by reviewing those Websites' privacy policies and service terms, and by modifying your privacy settings and preferences on those Services.
Any information we receive from Third Party Websites will be governed by this Privacy Policy.
Publicly Available Information
We might gather information about you that is publicly available.
How We Use This Information
We use your Personal Data on legitimate grounds and with your consent.
The information we collect (in combination with other information we or third-party service providers may have) is used to communicate with you regarding our products, services, and promotions, to provide you with other information, services, products, or other materials you request, to customize your interactive experience (including by providing you with relevant advertising on our Site and elsewhere), and/or to manage and improve our sites, products, and service offerings.
Some specific ways that we may use this information are as follows:
• To register you to receive emails or other information or materials you request
• To register you for sweepstakes, contest, or other promotion
• To register you to receive rebates, coupons, premiums, product samples, or other materials
• To create and manage your account as a user or member of our Site (or as someone who may post content to our Site)
• To personalize and tailor your experience on A Paper Based Life
• To provide you with services or offers you have requested
• To respond if you contact one of our Consumer Services Representatives
• To process your payment for purchases or other services
• To better understand the audience for our Sites and services
• To conduct analytics services regarding how our products, services, and Sites are accessed and used
• To help us develop new products, services, and sites
• To provide advertising and marketing services, including by developing and delivering advertising and other communications more tailored to your interests
• To help us improve our advertising
• To detect security incidents; protect against malicious, deceptive, fraudulent, or illegal activity; and to prosecute those responsible for that activity.
• To enforce our Terms of Use, Community Rules, or other legal rights
We will not send you any email marketing communication unless you expressly consent to receive such communication from us. And if you do sign up to receive these emails, you will always have the opportunity to "unsubscribe" from further email marketing messages from A Paper Based Life and its subsidiaries.
We Process your Personal Data in order to fulfill obligation rising from law and/or use your Personal Data for options provided by law.
We reserve the right to anonymize Personal Data gathered and to use any such data. We will use data outside the scope of this Policy only when it is anonymized. We save your billing information and other information gathered about you for as long as needed for accounting purposes or other obligations deriving from law.
We might process your Personal Data for additional purposes that are not mentioned here but are compatible with the original purpose for which the data was gathered. To do this, we will ensure that:
The link between purposes, context, and nature of Personal Data is suitable for further Processing;
The further Processing would not harm your interests; and
There would be an appropriate safeguard for Processing.
We will inform you of any further Processing and purposes.
Our processing partners:
Connected Third Parties:
We only work with Processing partners who are able to ensure an adequate level of protection to your Personal Data. We disclose your Personal Data to third parties or public officials when we are legally obliged to do so. We might disclose your Personal Data to third parties if you have consented to it or if there are other legal grounds for it including for business or commercial purposes. At times, we may not be available to provide marketing services for you so we have established relationships with companies who may be able to better serve your marketing needs.
To opt-out, please contact us at support@apaperbasedlife.com
How We Secure Your Data
We do our best to keep your Personal Data safe.  We use safe protocols for communication and transferring data (such as HTTPS). We use anonymizing and pseudonymizing where suitable. We monitor our systems for possible vulnerabilities and attacks.  Stored data is encrypted when possible.
Even though we try our best we can not guarantee the security of information. However, we promise to notify the suitable authorities of data breaches. We will also notify you if there is a threat to your rights or interests. We will do everything we reasonably can to prevent security breaches and to assist authorities should any breaches occur.
If you have an account with us, note that you have to keep your username and password secret.
Children
We recognize the particular importance of protecting privacy where children are involved. We do not intend to collect, knowingly collect, sell, or solicit Personal Information from anyone under the age of 16. We do not target children with our services. If you are under 16, do not use or provide any information on the Website or through any of its features. If you believe that a child under the age of 16 may have provided us Personal Data online, we ask that a parent or guardian contact us at support@apaperbasedlife.com.
We have developed our child privacy practices to comply with Children's Online Privacy Protection Act of 1998 ("COPPA") as well as the guidelines established by the Children's Advertising Review Unit (CARU).
Security for Credit Card Data And Transaction Information
We are committed to keeping your online transactions safe and secure. We have put procedures in place to safeguard other information we collect from you. Please note, however, that we cannot absolutely guarantee the security of any information you provide online; you provide it at your own risk.
Links to Other Sites
Our Site may contain links to the sites of our affiliates, and to sites that are owned and operated by third parties. These other sites may have their own privacy policies and are not governed by this Privacy Policy. We are not responsible for the privacy practices, security protections, or the content of sites owned and operated by third parties. Other sites may collect and treat information collected differently, so we encourage you to carefully read and review the privacy policy for each site you visit.
How We Use Cookies, Web Beacons, and Similar Technologies
We (and third parties that provide content, advertising, or functionality on our Site) may use cookies, web beacons, and similar technologies to facilitate Site administration and navigation, to better understand and improve our Site, to determine and improve the advertising shown to you here or elsewhere, and to provide you with rich online experience. We provide more details about these technologies below.
General descriptions of "cookies" and "web beacons"
"Cookies" are small files that are placed on your computer or device when you visit a website. Cookies may be used to store a unique identification number tied to your computer or device so that you can be recognized as the same user across one or more browsing sessions and across one or more sites.
Some cookies are essential in order to enable you to move around our Site and use its features, such as accessing secured areas. Other cookies collect information about how visitors use the Site (for instance, which pages visitors go to most often, and if they get error messages from web pages).
When combined with information collected when you register on a website, cookies allow us to welcome you back to the site or otherwise provide enhanced, more personal features. Cookies may also be used on our behalf by third parties managing our advertising on other websites to enable us to learn which advertisements bring visitors to our Sites and to otherwise improve or target our online advertising.
Most browsers accept cookies automatically but can be configured not to do so or to notify the user when a cookie is being sent. If you wish to disable cookies, refer to your browser help menu to learn how to disable cookies. Please note that if you disable cookies, you may be unable to access some customized features on our Site.
"Web beacons" and similar technologies are tiny or transparent images that, for example, allow us and third parties to count the number of users who have visited a particular web page or to access certain cookies. When you access a page containing a beacon, you establish a communication with a web server, which collects certain information about your computer or device. This information may include your IP address, browser type, operating system type, and identifiers that have been stored in cookies. We may use beacons on our sites to count the number of visitors to our sites and to recognize users by accessing unique identifiers stored in cookies that we have set on their computers or devices. Being able to access these identifiers enables us to provide a personalized experience on our sites. We may also include technologies like beacons in advertisements or in email messages to determine how these are acted on.
We use cookies for the following purposes:
Necessary cookies – These cookies are required for you to be able to use some important features on our website, such as logging in. These cookies don't collect any personal information.
Functionality cookies – These cookies provide functionality that makes using our service more convenient and makes providing more personalized features possible. For example, they might remember your name and e-mail in comment forms so you don't have to re-enter this information next time when commenting.
Analytics cookies – These cookies are used to track the use and performance of our website and services.
Advertising cookies – These cookies are used to deliver advertisements that are relevant to you and to your interests. In addition, they are used to limit the number of times you see an advertisement. They are usually placed on the website by advertising networks with the website operator's permission. These cookies remember that you have visited a website and this information is shared with other organizations such as advertisers. Often targeting or advertising cookies will be linked to site functionality provided by the other organization.
Here are the cookies we use:
Cookie policy – persistent cookie – 1-year duration – we set this cookie to limit showing the cookie policy on every page view/visits.
Popup cookie – persistent cookie – 1-year duration – we offer you the chance to be notified of new content and products and promotions.
YouTube – persistent cookie – 30-day duration – we embed YouTube videos onto our site to provide you with additional educational material.
Here are some additional plugins utilized on the Site that may use cookies: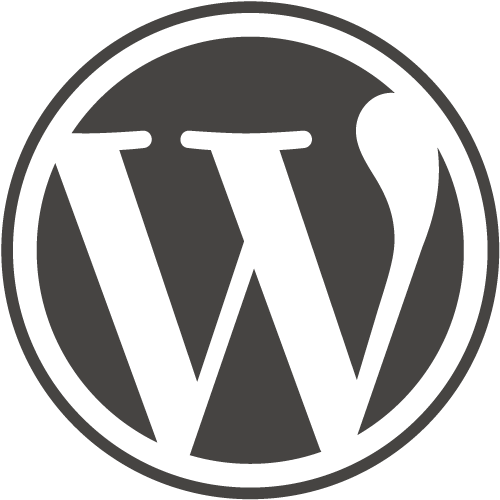 MailerLite — used to send targeted campaigns to your customers.
.
 Astra Widgets — Used to add widgets to our site.
.
 CartFlows — Used to create beautiful checkout pages & sales flows.
.

 Classic Editor — Enables the WordPress classic editor and the old-style Edit Post screen with TinyMCE, Meta Boxes, etc. Supports the older plugins that extend this screen
.
 Elementor — Used to design our pages.
.
 Facebook for WooCommerce — May be used to grow our business on Facebook! May be used to create ads and funnels to promote our goods and services.
 Google Ads — A solution targeted at getting our products found on Google, and grow our store!

 Jetpack  ActiveBring the power of the WordPress.com cloud to your self-hosted WordPress. Jetpack enables you to connect your blog to a WordPress.com account to use the powerful features normally only available to WordPress.com users.

 Kraken Image Optimizer —This plugin allows us to optimize our images.
 WooCommerce — Used to power our shop.
 WooCommerce Cart Abandonment Recovery —Helps us manage and/or recover lost revenue. Capture email address of users on the checkout page and send follow up emails if they don't complete the purchase

 WooCommerce Services —Hosted services for WooCommerce: automated tax calculation, shipping label printing, and smoother payment setup.
You can remove cookies stored in your computer via your browser settings. Alternatively, you can control some 3rd party cookies by using a privacy enhancement platform such as optout.aboutads.info or youronlinechoices.com. For more information about cookies, visit allaboutcookies.org.
We use Google Analytics to measure traffic on our website. Google has their own Privacy Policy which you can review here. If you'd like to opt-out of tracking by Google Analytics, visit the Google Analytics opt-out page.
Our "Do Not Track" Policy
California and Delaware law (and other jurisdiction) requires us to let you know how we respond to web browser Do Not Track (DNT) signals. Because there isn't an industry or legal standard for recognizing or honoring browser DNT signals, we don't monitor or respond to them at this time.
Do Not Sell
Your control over your information; Exercising your rights and choices
You always have the right to review and update the information that you previously provided to us at this Site. You may contact us as described in the "Contact Information" section below in order to arrange this or to ask us to remove you from our list of email addresses to which we send email newsletters. All of our email newsletters also contain an "unsubscribe" link that you can click through to unsubscribe from future email newsletters from A Paper Based Life.
Depending on the laws of your jurisdiction, you may also be entitled to request further transparency about our data processing practices, or access to, or deletion of, the personal information we collect about you. Requests should be submitted to us as described in the "Contact Information" section below.
Once we receive your request, we may verify it by requesting information sufficient to confirm your identity. If you would like to use an agent to exercise your rights and that is authorized by the relevant laws, we may request evidence that you have provided such agent with power of attorney or that the agent otherwise has valid written authority to submit requests to exercise rights on your behalf. We will not discriminate against you for exercising these rights or choices, although some of the functionality and features available on the Sites may change or no longer be available to you.
Any difference in the Sites will be related to the value of the information that is no longer available to us or usable by us.
Arbitration Clause
Individual Arbitration as Sole Remedy for Dispute Resolution
Any dispute, claim or controversy arising out of or relating to this Privacy Policy or the breach, termination, enforcement, interpretation or validity thereof, including the determination of the scope or applicability of this agreement to arbitrate, shall be determined by final and binding individual (not class, representative, nor collective) arbitration in San Diego, California before one arbitrator.
The language to be used in the arbitral proceedings will be English. The arbitration shall be administered by the Office of Judicial Arbitration and Mediation Service ("JAMS") pursuant to its Comprehensive Arbitration Rules and Procedures or pursuant to JAMS' Streamlined Arbitration Rules and Procedures. JAMS' rules governing the arbitration may be obtained from JAMS's website, which currently is www.jamsadr.com. Judgment on the Award may be entered in any court having jurisdiction. This clause shall not preclude parties from seeking provisional remedies in aid of arbitration from a court of appropriate jurisdiction.
If you are not a resident of the United States, then any dispute, controversy or claim arising out of or relating to this Privacy Policy, including the formation, interpretation, breach or termination thereof, including whether the claims asserted are arbitrable, will be referred to and finally determined by final and binding individual arbitration in accordance with the JAMS International Arbitration Rules.
The Tribunal will consist of one arbitrator.  The language to be used in the arbitral proceedings will be English. Judgment upon the award rendered by the arbitrator may be entered in any court having jurisdiction thereof.
Negotiation in Advance of Arbitration
The parties shall attempt in good faith to resolve any dispute arising out of or relating to this Privacy Policy promptly by negotiation between executives who have authority to settle the controversy and who are at a higher level of management than the persons with direct responsibility for the administration of this Privacy Policy. Any party may give the other party written notice of any dispute not resolved in the normal course of business. Within 15 days after delivery of the notice, the receiving party shall submit to the other a written response. The notice and response shall include with reasonable particularity (a) a statement of each party's position and a summary of arguments supporting that position, and (b) the name and title of the executive who will represent that party and of any other person who will accompany the executive. Within 30 days after delivery of the notice, the executives of both parties shall meet at a mutually acceptable time and place.
Unless otherwise agreed in writing by the negotiating parties, the above-described negotiation shall end at the close of the first meeting of executives described above ("First Meeting"). Such closure shall not preclude continuing or later negotiations if desired. All offers, promises, conduct and statements, whether oral or written, made in the course of the negotiation by any of the parties, their agents, employees, experts, and attorneys are confidential, privileged and inadmissible for any purpose, including impeachment, in arbitration or other proceeding involving the parties, provided that evidence that is otherwise admissible or discoverable shall not be rendered inadmissible or non-discoverable as a result of its use in the negotiation.
At no time prior to the First Meeting shall either side initiate an arbitration or litigation related to this Privacy Policy except to pursue a provisional remedy that is authorized by law or by JAMS Rules or by agreement of the parties. However, this limitation is inapplicable to a party if the other party refuses to comply with the requirements of Paragraph 1 above.
Requirements for Modification or Revocation This agreement to arbitrate shall survive the termination of A Paper Based Life relationship with you. It can only be revoked or modified by a writing executed by A Paper Based Life and you that specifically states an intent to revoke or modify this agreement to arbitrate.
Claims Covered by Arbitration Clause
A Paper Based Life and you mutually consent to the resolution by final and binding arbitration of all claims or controversies (collectively, the "Claims") that A Paper Based Life may have against you or you may have against A Paper Based Life or against its past, present, or future predecessors, successors, assigns, affiliates, parent and subsidiary companies, and joint ventures, and their respective past, present, or future officers, directors, employees, stockholders, representatives, managers, members, partners, agents, advisors, insurers, and indemnities (collectively referred to as the "A Paper Based Life Parties"), relating to, resulting from, or in any way arising out of your relationship with A Paper Based Life. The Claims include, but are not limited to claims for penalties, fines, claims for breach of any contract (express or implied); tort claims (including, but not limited to, those relating to reputation); claims for violation of trade secret, proprietary, or confidential information laws; claims for unfair business practices; and claims for violation of any public policy, federal, state, international, or other governmental law, statute, regulation, or ordinance.
Required Notice of Claims and Statute of Limitations
A Paper Based Life may initiate arbitration by serving or mailing a written notice to you at the last known address. you may initiate arbitration by serving or mailing a written notice to A Paper Based Life. The written notice must specify with reasonable particularity the claims asserted against the other party. Notice of any claim sought to be arbitrated must be served within the limitations period established by applicable federal or state law. After demand for arbitration has been made by serving written notice, the party demanding arbitration shall file a demand for arbitration with the Office of Judicial Arbitration and Mediation Service ("JAMS") located in San Diego, California.
Selection of Arbitrator
Within 30 days after the commencement of arbitration, A Paper Based Life shall select one person from the JAMS panel to act as arbitrator. The arbitrator shall serve as a neutral, independent, and impartial arbitrator.
Confidentiality
The parties shall maintain the confidential nature of the arbitration proceeding and the award, if any, including the hearing, except as may be necessary to prepare for or conduct the arbitration hearing on the merits, or except as may be necessary in connection with a court application for a preliminary remedy, a judicial challenge to an award or its enforcement, or unless otherwise required by law or judicial decision.
Dispositive Motions
In any arbitration arising out of or related to this Agreement:
Any party wishing to make a dispositive motion shall first submit a brief letter (not exceeding five pages) explaining why the motion has merit and why it would speed the proceeding and make it more cost-effective. The other side shall have a brief period within which to respond.
Based on the letters, the arbitrator will decide whether to proceed with a more comprehensive briefing and argument on the proposed motion.
If the arbitrator decides to go forward with the motion, he/she will place page limits on the briefs and set an accelerated schedule for the disposition of the motion.
Under ordinary circumstances, the pendency of such a motion will not serve to stay any aspect of the arbitration or adjourn any pending deadlines.
Document Requests
In any arbitration arising out of or related to this Agreement, requests for documents:
Shall be limited to documents which are directly relevant to significant issues in the case or to the case's outcome;
Shall be restricted in terms of time frame, subject matter and persons or entities to which the requests pertain; and
Shall not include broad phraseology such as "all documents directly or indirectly related to."
E-Discovery
In any arbitration arising out of or related to this Agreement:
There shall be a production of electronic documents only from sources used in the ordinary course of business. Absent a showing of compelling need, no such documents are required to be produced from backup servers, tapes, or other media.
Absent a showing of compelling need, the production of electronic documents shall normally be made on the basis of generally available technology in a searchable format which is usable by the party receiving the e-documents and convenient and economical for the producing party. Absent a showing of compelling need, the parties need not produce metadata, with the exception of header fields for email correspondence.
The description of custodians from whom electronic documents may be collected shall be narrowly tailored to include only those individuals whose electronic documents may reasonably be expected to contain evidence that is material to the dispute.
Where the costs and burdens of e-discovery are disproportionate to the nature of the dispute or to the amount in controversy, or to the relevance of the materials requested, the arbitrator will either deny such requests or order disclosure on condition that the requesting party advances the reasonable cost of production to the other side, subject to the allocation of costs in the final award. 
Interrogatories and Requests to Admit.  In any arbitration arising out of or related to this Agreement, there shall be no interrogatories or requests to admit.
Depositions.  In any arbitration arising out of or related to this Agreement, each side may take three (3) discovery depositions. Each side's depositions are to consume no more than a total of fifteen (15) hours. The total period for the taking of depositions shall not exceed six (6) weeks.
Governing Law and Arbitrator Authority 
Except as otherwise provided herein, this Privacy Policy and the rights of the Parties hereunder shall be governed by and construed in accordance with the laws of the state of California, exclusive of conflict or choice of law rules.
The Parties acknowledge that this Privacy Policy evidences a transaction involving interstate or international commerce. Notwithstanding the provision in the preceding paragraph with respect to applicable substantive law, any arbitration conducted pursuant to the terms of this Privacy Policy shall be governed by the Federal Arbitration Act (9 U.S.C. §§ 1-16). The arbitrator shall apply the substantive laws (and the law of remedies, if applicable) of the state of California, federal law, or international law, as applicable to the claim(s) asserted.
The arbitrator shall have exclusive authority to resolve any dispute relating to the interpretation, applicability, enforceability, or formation of this Privacy Policy, including, but not limited to, any claim that all or any part of this Privacy Policy is void or voidable and issues of arbitrability of any matter herein.
The arbitrator is not empowered to award punitive or exemplary damages, except where permitted by statute, and the parties waive any right to recover any such damages.
Arbitration Decision
The arbitrator's decision shall be final and binding and shall not be subject to appeal. The arbitrator shall issue a written arbitration decision revealing the essential findings and conclusions upon which the decision and/or award is based. Any decision or award made by the arbitrator shall be enforceable by a court of competent jurisdiction. The parties irrevocably stipulate to the confidential nature of the arbitral award and proceedings and further stipulate that the award and any papers of the proceedings shall only be filed with a court of competent jurisdiction under confidential seal and only to enforce an arbitral award or decision.
Application for Emergency Injunctive and/or Other Equitable Relief.  JAMS Comprehensive Rules shall apply for the appointment of an Emergency Arbitrator to address and decide a request for emergency relief.
WAIVER OF REPRESENTATIVE/CLASS ACTION PROCEEDINGS
BY REGISTERING TO RECEIVE ANY PRODUCTS OR SERVICES FROM US OR PROVIDING YOUR INFORMATION TO US IN, YOU KNOWINGLY AND VOLUNTARILY AGREE TO BRING ANY CLAIMS (LAWSUITS) AGAINST I'M KIND OF A BIG DEAL IN YOUR INDIVIDUAL CAPACITY AND NOT AS A PLAINTIFF, CLASS MEMBER, GROUP, OR REPRESENTATIVE IN ANY PURPORTED REPRESENTATIVE, COLLECTIVE, OR CLASS ACTION. YOU AGREE TO WAIVE ANY RIGHT TO PARTICIPATE IN ANY REPRESENTATIVE, COLLECTIVE, OR CLASS ACTION PROCEEDING (A LAWSUIT WHERE YOU SUE AS A GROUP RATHER THAN BEING THE ONLY PLAINTIFF) RELATED TO ANY CLAIMS GOVERNED BY THIS PRIVACY POLICY. YOU FURTHER AGREE THAT THE ARBITRATOR MAY NOT CONSOLIDATE MORE THAN ONE INDIVIDUAL'S CLAIMS, AND MAY NOT OTHERWISE PRESIDE OVER ANY FORM OF REPRESENTATIVE, COLLECTIVE, OR CLASS ACTION PROCEEDING, INCLUDING, BUT NOT LIMITED TO, ANY REPRESENTATIVE ACTION UNDER CALIFORNIA BUSINESS AND PROFESSIONS CODE SECTIONS 17200 ET SEQ.
WAIVER OF JURY TRIAL/EXCLUSIVE REMEDY
THERE IS NO JUDGE OR JURY IN ARBITRATION, AND COURT REVIEW OF AN ARBITRATION REWARD IS LIMITED.  BY AGREEING TO ARBITRATION, A Paper Based Life AND YOU ARE AGREEING TO WAIVE ANY CONSTITUTIONAL RIGHT TO A JURY OR COURT TRIAL OF COVERED CLAIMS.
Arbitration Fees and Costs
Each party shall advance its own costs and expenses in any such arbitration and one-half (1/2) of the arbitrator's fees and costs, however, the arbitrator shall award attorneys' fees and costs to A Paper Based Life if A Paper Based Life is the prevailing party. Any decision or award of such arbitration proceeding shall be confidential and may be made public only with the prior written consent of both you and A Paper Based Life.
Severability (Arbitration Clause)
A Paper Based Life and you agree and acknowledge that if any section, subsection, sentence, clause, or phrase contained in this Arbitration Clause is found to be invalid, unenforceable, or otherwise inoperative, such decision shall not affect the validity of the remaining portion(s) of this Arbitration Clause.
Contact Information
If you have any questions or comments about this Privacy Policy, or if you would like us to update information we have about you or your preferences, please contact us by email at karema@apaperbasedlife.com
You may also write to us at:
A Paper Based Life
Castleton P.O.
St Mary, Jamaica W.I. JMBMY08
Severability (Privacy Policy)
A Paper Based Life and you agree and acknowledge that if any section, subsection, sentence, clause, or phrase contained in this Privacy Policy is found to be invalid, unenforceable, or otherwise inoperative, such decision shall not affect the validity of the remaining portion(s) of this Privacy Policy.
Changes to Our Privacy Policy
We may change or replace this Privacy Policy at our sole discretion at any time; without prior notice to you. Please check back from time to time to ensure that you are aware of any updates or changes in this Privacy Policy. Unless stated otherwise, our current Privacy Policy applies to all information collected by or through any Site that displays an authorized link to this Privacy Policy.